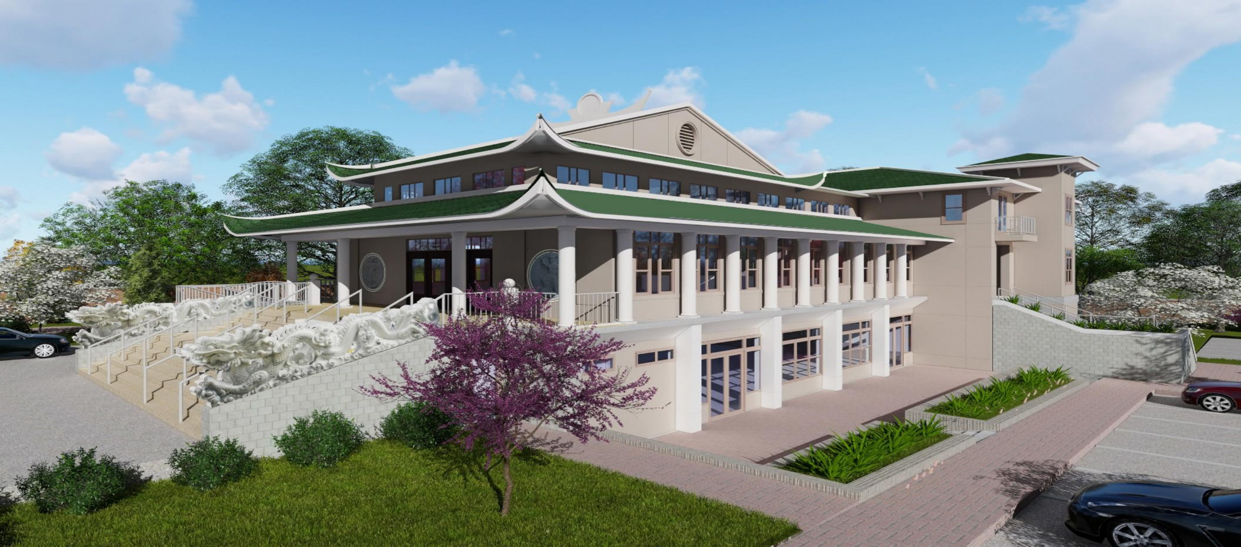 INVITATION
Venerable Sangha, Honored Guests, Fellow Vietnamese, all Buddhists are respectfully invited to
THE FOUNDATION STONE-LAYING CEREMONY
VIEN AN BUDDHIST TEMPLE – July 9th, 2017 from 8:00AM – 12:00PM
13915 New Hampshire Avenue
Silver Spring, MD 20904
Your presence at this ceremony lends us great inspiration to continue our Dharma work to serve all sentient beings.
Vien An Buddhist Association was established to promote Pure Land Buddhist teaching and Buddhist information in the United Stated in particular and around the world in general, and provide spiritual guidance , practices, and educational opportunities for Buddhists and others interested in Buddhism. The primary goal of Vien An Buddhist Association is to promote Pure Land teachings of the Mahayana.
The Head Nun and Resident Spiritual Director is Bikkuni Vien Hue. Venerable Vien Hue teaches Fundamentals of Buddhism class on every Sunday. Venerable Vien Hue ministers to the community by counseling , visiting patients in hospitals and their homes, and providing blessing ceremonies for special events in the lives of people in the metropolitan Washington DC area.
Daily Schedules
Ministry

On the 14th and 29th days of the Lunar Calendar, repentant chanting occurs from 7:30PM to 9:00PM.

- Daily chanting occurs from 7:30PM to 9:00PM

- Daily meditation occurs from 9:30PM to 10:00PM

---

Children Education

Vietnamese classes are offered every Sunday.

---

Sunday Class in Meditation & Dharma Discussion

Meditation occurs from 7:30PM to 9:00PM.

---

Summer Retreat

Three months from 4/15 through 7/15 of the Lunar Calendar.

Sutras chanting from 2:00PM to 2:45PM everyday.